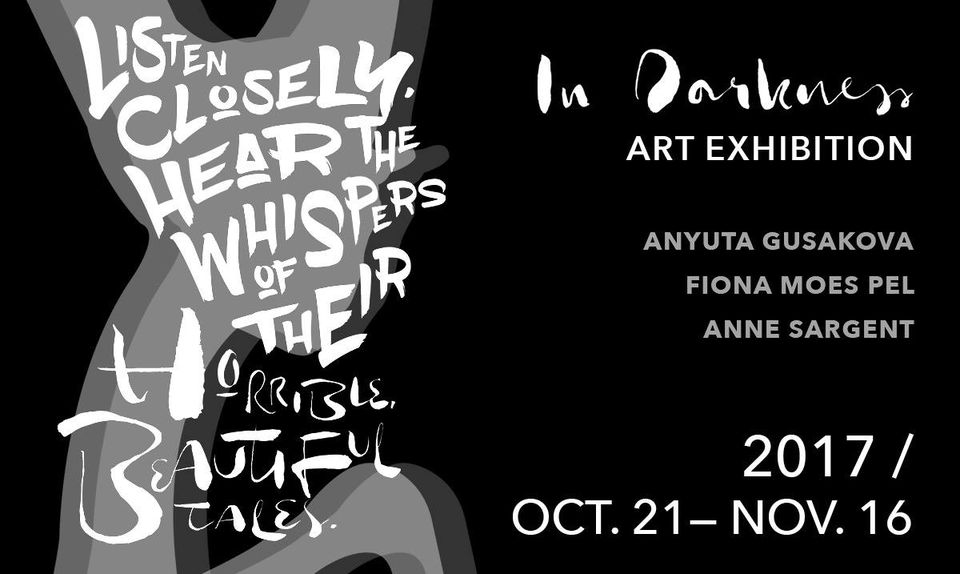 October 21, 2017 – November 16, 2017
In Darkness Exhibition – Art by Anyuta Gusakova, Anne Sargent, and Fiona Moes Pel
Opening Reception: Saturday Oct 21st, 6-9pm
Tickets $35 including entertainment, refreshments and one drink. Cash bar.
Exhibition: Daily 9am – 5pm, Admission: $10.
In silence, in isolation. It is something you see in the corner of your eyes, something you feel deep in your heart. In Darkness. It is that something you cannot describe, that something sending a shiver down your spine. It is that something. Through an uncanny display of artistic expressions, in the most creative media, In Darkness instils a sense of darkness within. October 21st, join Lipont Gallery for a night of darkness you have never experienced before.