GALLERY NORTH WINDOW MASKING MURAL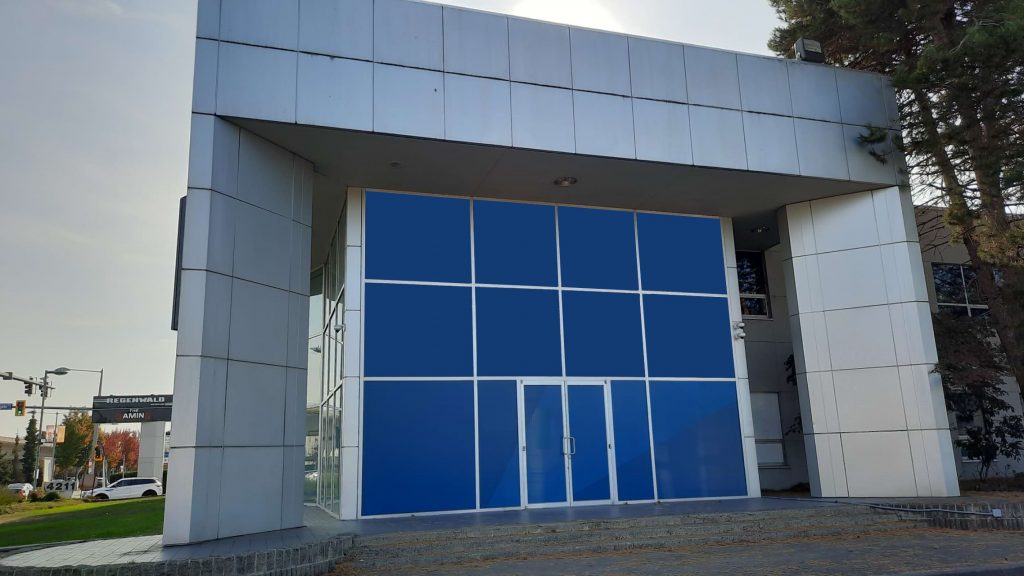 To inspire and serve as a space of contemporary art, to create a meaningful site of inclusion, and to provide artists with opportunities for conversations with the community, Lipont Gallery is currently accepting submissions for its north window mural/masking project. Artists and Illustrators are welcome to submit proposals.
The north window of Lipont Gallery is highly visible from No. 3 Road and cross from the Aberdeen Canada Line Station.
The artwork should be aligned with the Gallery's mandate, fit the building's architectural style and its surrounding environment, meaningful to the Richmond community, and visually pleasing for the public.
The artwork submitted must not have been displayed as public art elsewhere.
Only two-dimensional works will be considered.
Location
Lipont Gallery's north window, 4211 No. 3 Road, Richmond B.C. Canada V6X 2C3
Dimensions
Approx. 25 ft W x 20 ft H (7.62 m x 6.1 m)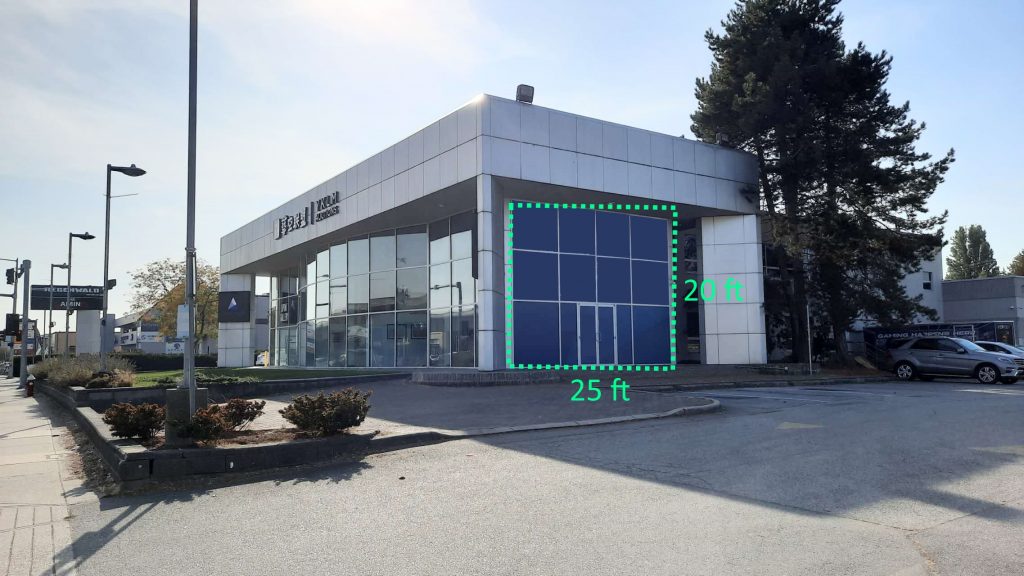 Honourarium
Selected artist will receive an honorarium of CAD$500.00.
Copyright
Artist retains the copyright of the artwork and need to agree to let Lipont Gallery use the image of the artwork on the Gallery's north window for as along as the building stands.
Production
Lipont Gallery will have the selected artwork printed on adhesive films and applied onto its north window at the Gallery's cost.
Launch Event
A modest launch event and social media campaign will be scheduled after the installation is complete.
Please submit the following as email attachments to art[at]lipont.com.
(Please note that emails exceeding 10MB might be rejected by the server. Please send large attachments in separate emails.)
Artist biography (300 words max.)
Artist statement describing the works being submitted for consideration (one page max.)
Artist CV.
One reference letter from peer (arts administrator, curator, or artist) who can speak to your practice.
Images of the proposed work.
Video clips of the proposed work if available
Submission deadline: ongoing