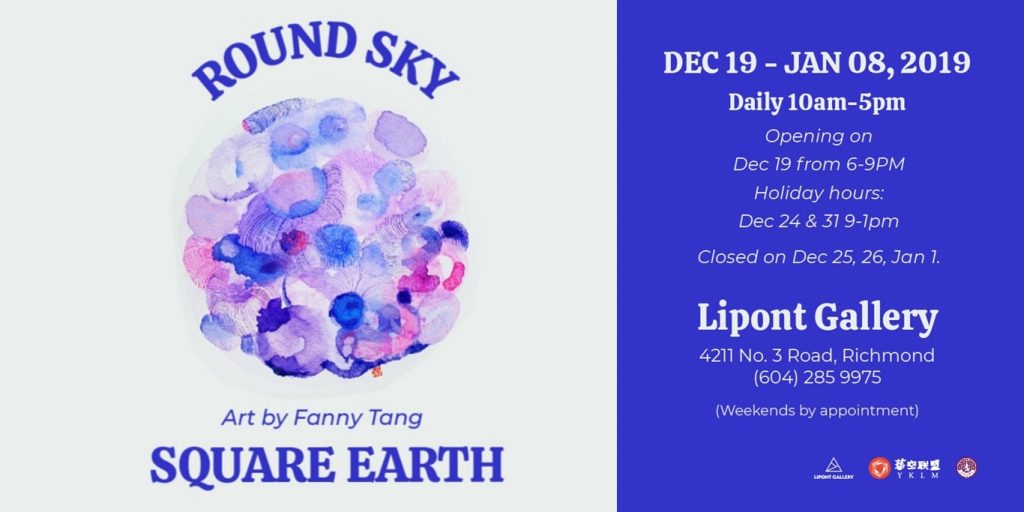 Round Sky and Square Earth
Opening: Thursday, December 19, 2019 from 6-9pm
Exhibition: December 19,2019 – January 30, 2020
Mon – Fri 10am – 5pm [weekends by appointment]
Using spherical forms as a starting point of a transformation, artist Fanny Tang explores the phases of life, death, and rebirth as they cycle in a perpetual loop. Her observations of the world led the artist to encounter circles repeatedly. She noticed that several life forms like human cells and planets like the Earth are expressed in circular forms that act as containers that support living life forms. In Round Sky and Square Earth, each individual artwork acts as a microcosm that belongs to a bigger ecosystem when seen as a whole.
Fanny Tang uses lines as a transitional phase of cycles, where her execution ranges from nebulous shapes to staccato punctuations to intertwining lines of webs. The variation of the artist's linework demonstrates the unique traits of individualistic life forms and the repeated patterns that link the subject to an overall whole. The artist's use of vibrant, jewel-toned colours and rich ochres emphasize the richness found in life, whereas the transparency of colour implies quietness within the composition. It is within the silent moments that the duality of death and rebirth is implied in the paintings. Since life itself is represented through boldness and vibrancy, death and rebirth are aligned in the cycle to loop continually over and over again.
Fanny Tang
Fanny Tang was born on a beautiful small island, Nauru, a Central Pacific Island near Australia and formerly known as Pleasant Island.  Her father had been a big influence on her who used to study art in France. She wanted to fulfill her father's dream of becoming an artist. She holds a BFA in oil painting from University of Calgary in Canada. She worked in Hong Kong after graduating. In 2013 she finished her MFA in Fresco Department from Central Academy of Fine Arts in Beijing, China. Now she lives and works in Canada. Fanny has held solo and group exhibitions in Beijing, Taiwan, Hong Kong, and Canada.