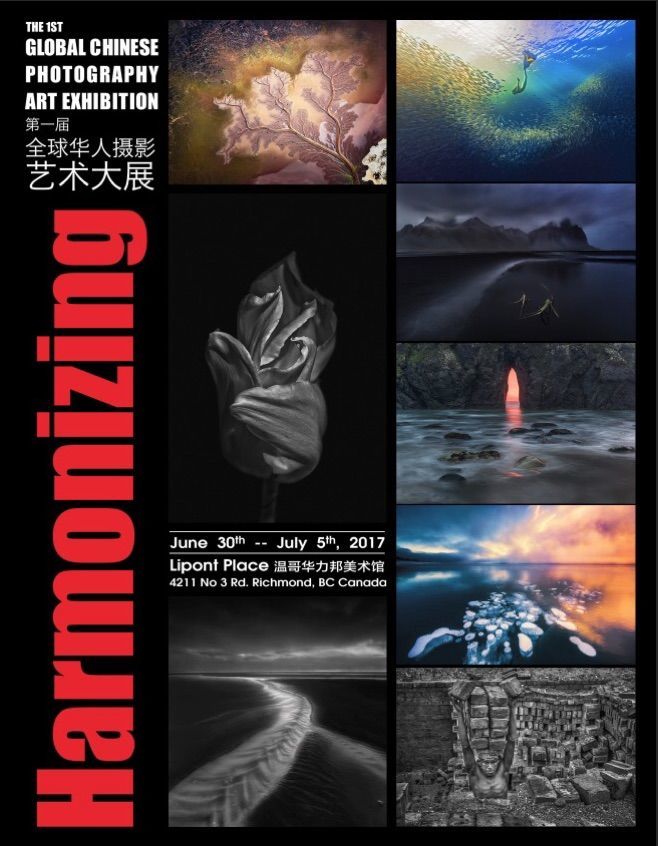 June 30, 2017 – July 5, 2017
HARMONIZING – Photography Exhibition
150 Photographs in Celebration of Canada 150
Richmond, BC, June 15, 2017–Global Chinese Photography Association and Canada International Photography Association announce today that 150 photography masterpieces from 150 Chinese photographers around the world have been chose to enter the First "Harmonizing" Global Chinese Photography Art Exhibition.
The exhibition will open to the public on June 30th, in order to celebrate Canada's 150th birthday on June 1. This is a birthday gift to Canada full of artistic value, according to organizers GCPA and CIPA.
The theme of the exhibition is "Harmonizing". Nearly 40 Chinese photography institutions, including China Artistic Photography Association and China Pictorial, made almost one thousand submissions. Each and every one of these submissions, coming from more than 30 countries around the world, can be called masterpiece. They are full of visual impact, at the same time have touching stories behind them.
These great submissions made the selection to enter the First "Harmonizing" Chinese Photography Art Exhibition a difficult task for organizers. It took many rounds of careful evaluation to decide the 150 pieces chosen to enter the final exhibition.