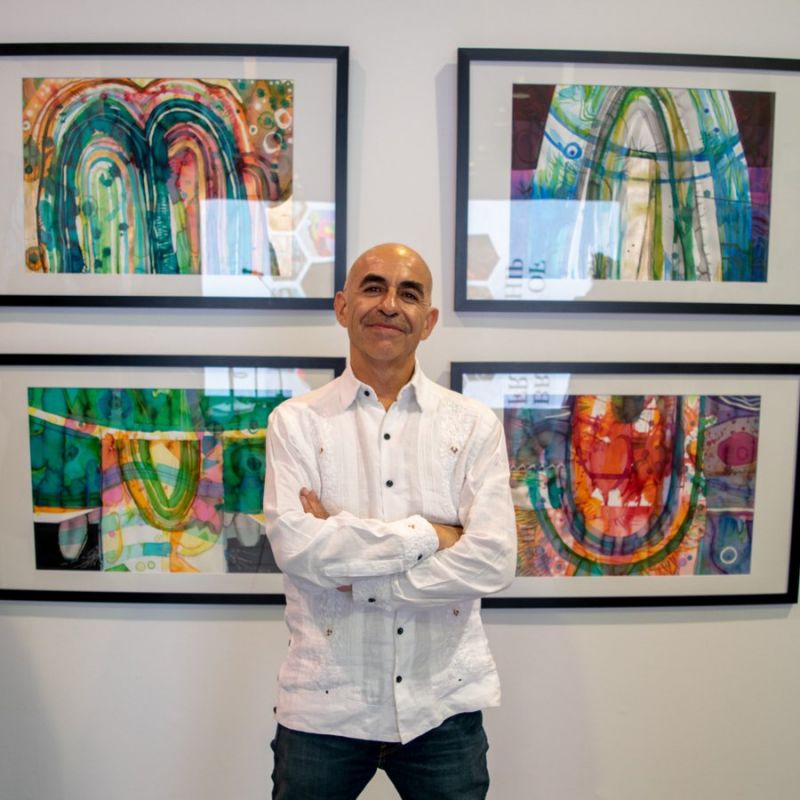 With a career of more than 40 years painting and drawing with mixed media, my style reflects an abstract expressionism based on strong compositions, organic forms, color and rhythm, which allows multiple interpretations by the viewer. Works that change day by day and flow along the path in parallel with the life of the viewer.
Mexico is a country full of traditions, colour and culture. My art reflects that richness through graphic work, its varied tonal range, as well as in painting through the use of boldly combined colors.
The mixed techniques used are complex, including inks, watercolour, graphite, coal, gold and silver. My particular artistic style allowed me to receive the National Drawing Award (Mexico) in 1990.
"The exhibited works are all of recent creation and are related to nature and music. Each work reflects curiosity, counterpoints, melodies and sound tones that move in the interpretation of the viewer while showing different organic forms. They are "open works" in all senses for the viewer, which must be "closed" with their particular interpretation."
– Othon Tellez 2019