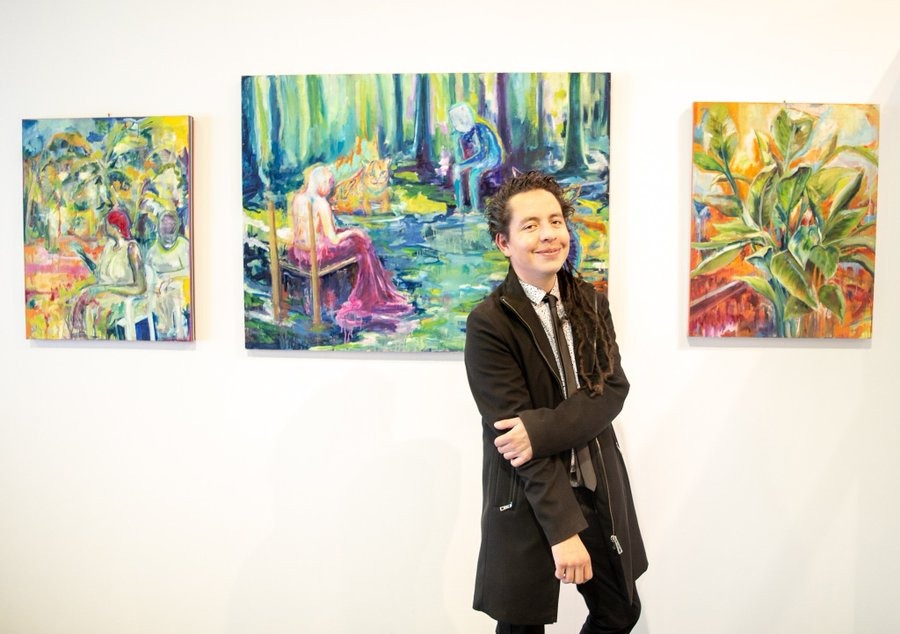 ANDRÉS SALAZ
Biography
Andrés Salaz was born in Mexico City. He was influenced at an early age by the traditions and mythology from two different culturally rich areas that predate Hispanic colonization. From his mother's side, he experienced the mysticism of the South East of Mexico in the Pacific where the Zapotec, a pre-Hispanic culture, flourished and are still very alive through their language and customs. From his father's side, he was influenced by the cultures close to the Gulf of Mexico.
Rituals, masks, archeological sites, the jungle, legends, encounters with animals and people have been a major influence in Andrés' work and perspective. He has traveled extensively in the south of Mexico experiencing the contrast of the raw magic of rural towns versus the speed and materiality of big cities.
He studied drawing, design, printmaking, film production at Emily Carr University and Kwantlen University, focusing primarily in painting. He has organized several group shows as president of the Surreyalists, the Kwantlen University art collective. He was also the founder of Pulp, the first arts and literature magazine printed for Kwantlen University. He was selected to be part of the Vancouver Mural Festival in 2018.
安德烈斯·萨拉兹
安德烈斯·萨拉兹 (Andrés Salaz) 出生于墨西哥城。他在很小的时候就受到来自西班牙裔殖民之前的,两个不同文化丰富交汇的传统和神话的影响。从他母亲的角度来看,他在太平洋地区体验了墨西哥东南部的神秘主义,萨波特克人文化(一种前西班牙文化),因为这些文化依然蓬勃发展,其语言和习俗仍然非常活跃。从他父亲的角度来看,他受到墨西哥湾附近文化的影响。
仪式、面具、考古遗址、丛林、传说、与动物和人的相遇对安德烈斯的创作和观点产生了重大影响。他在墨西哥南部旅行,体验了乡村小镇的原始魔力与大城市的速度和物质的反差。
他在加拿大温哥华艾米丽·卡尔大学和昆特兰大学学习绘画、设计、版画、电影制作,主要专注于绘画。作为昆特兰大学艺术团体 Surreyalists 的主席,他组织了几次联展。他还是 Kwantlen 大学印刷的第一本艺术和文学杂志 Pulp 的创始人。他也被选为 2018 年温哥华壁画节的一员。
Storytelling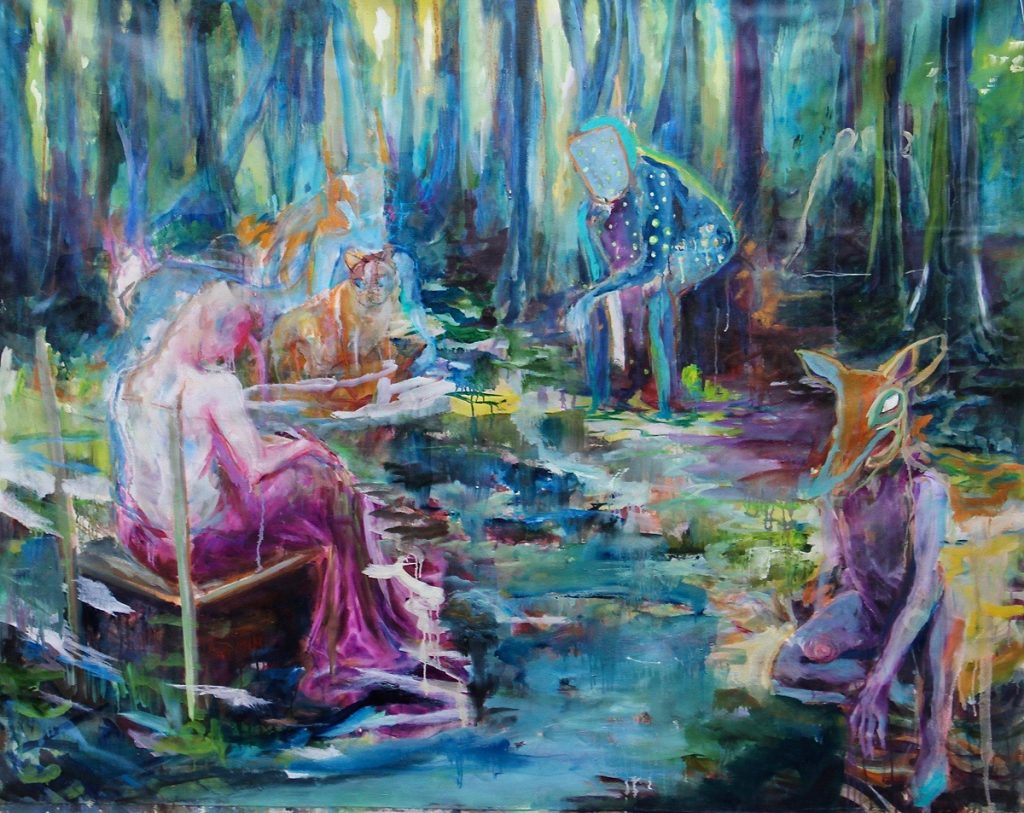 Visions at Dawn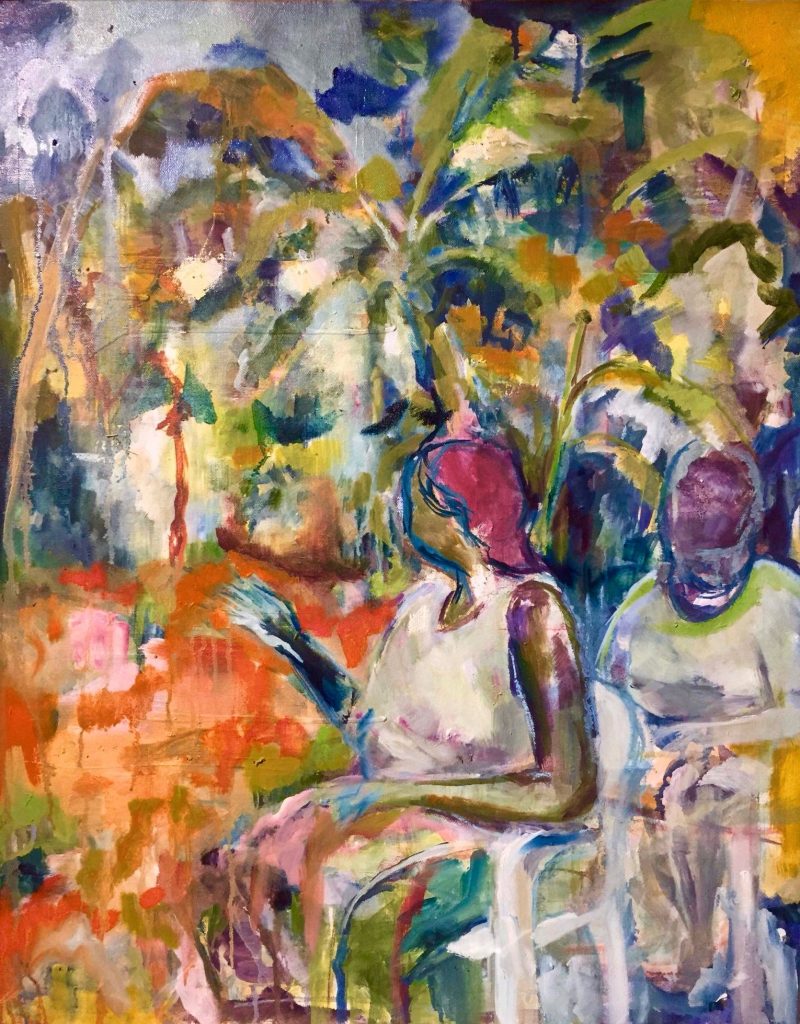 The Background of Everything