Fahri Aldin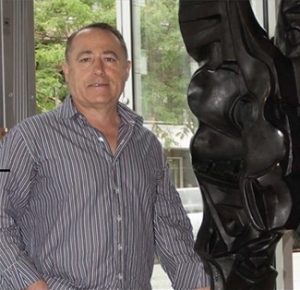 Officially represented by VanGoghver Art Agency, Fahri Aldin is a painting & sculpture artist, architect, graphic and furniture designer. He was born in 1950. In 1981 he received his degree in architecture from the Ion Mincu University of Architecture and Urbanism in Bucharest. From the beginning, all of Aldin's work has shown a clear relation with his double profession as an architect and artist.
Limited Edition Sculpture
Aldin is also proud to offer his beautiful, limited edition surreal and abstract expressionist bronze sculptures. Typically, each of Aldin's bronze sculptures has only seven copies made before the molds are destroyed. With such limited numbers of his bronze sculptures, these limited edition works of art are certain to be highly collectible.